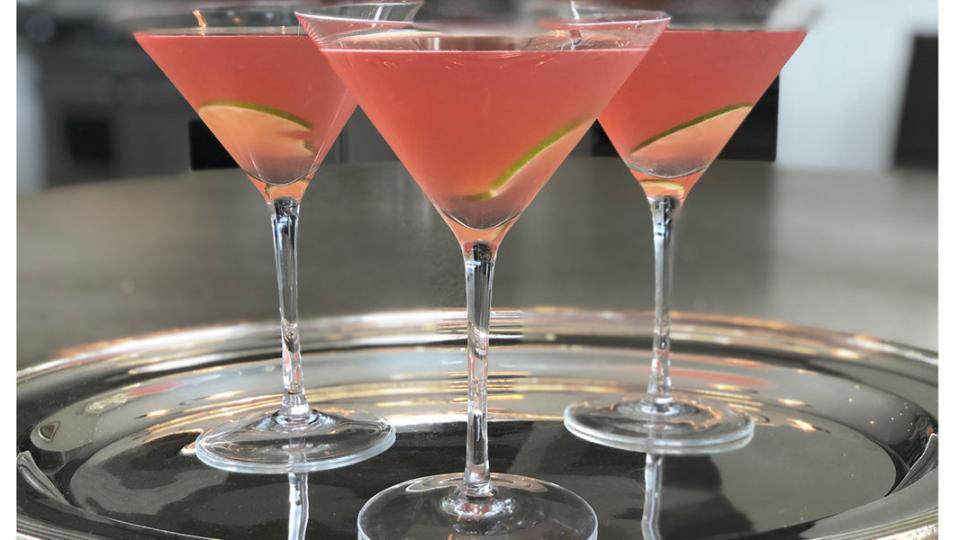 Check this out!
April 3, 2020
Cosmopolitan
2 cups (16 ounces) vodka
1 cup (8 ounces) Triple Sec or Cointreau
1 cup (8 ounces) bottled cranberry juice cocktail
1/2 cup freshly squeezed lime juice (3 limes)
Pour the vodka, triple sec, cranberry juice, and lime juice into pitcher.
Fill a cocktail shaker 1/2 full with ice.
Pour the cosmopolitan mixture into the cocktail shaker until it's 3/4 full and shake for 30 seconds.
Pour the mixture into the martini glasses and serve immediately.
If you have time, it's nice to freeze the martini glasses.
For regular sized cosmopolitans, mix the ingredients in a pitcher and then shake with ice in a cocktail shaker and pour into 6 martini glasses.
Enjoy!